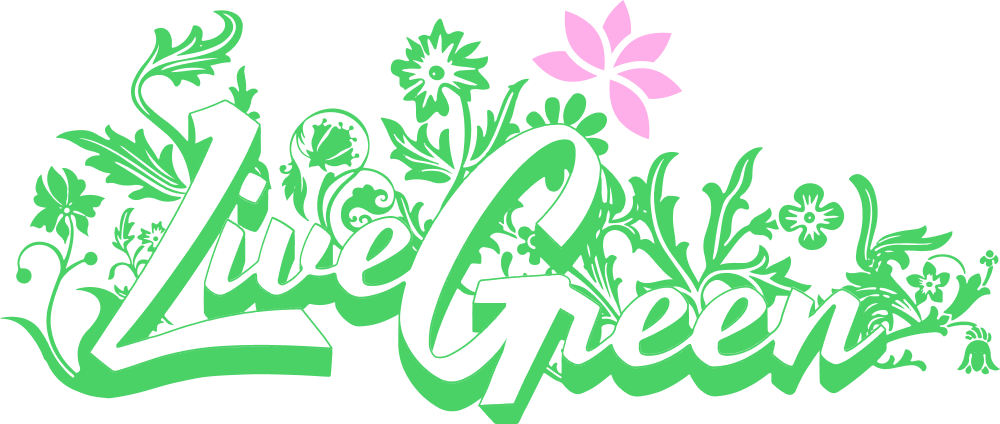 Events can unite and inspire people
– read more about how we do that!
LiveGreen started as a youth-led festival to canalize climate change anxiety among young people, by turning their frustration into innovation and activism. We've currently had twelve years of making a difference through events – and we'll continue to unite and inspire people through music, art and culture.
Curious about organizing sustainable festivals, or using events as a tool to communicate sustainability and create impact? You have come to the right place!
Organize ecologically and socially sustainable events and festivals
Organize events that engage and educate for sustainability
Help you to organize your own LiveGreen Festival or Pop Up
The research agrees on two points:
1) Sustainability is not a trend; sustainability is here to stay!
2) Music festivals are an untapped resource when it comes to addressing societal challenges and building engagement for a sustainable future. 
For the past ten years, LiveGreen has experimented with sustainability and change work. We have developed methods for environmental thinking, social innovation, integration and equality with our own music festivals as well as innovation carnivals, political conferences and hard rock festivals as an arena.
We have collected our knowledge in the sustainability guide Stageplots, Setlists & Saving the World as well as in our masterclass platform.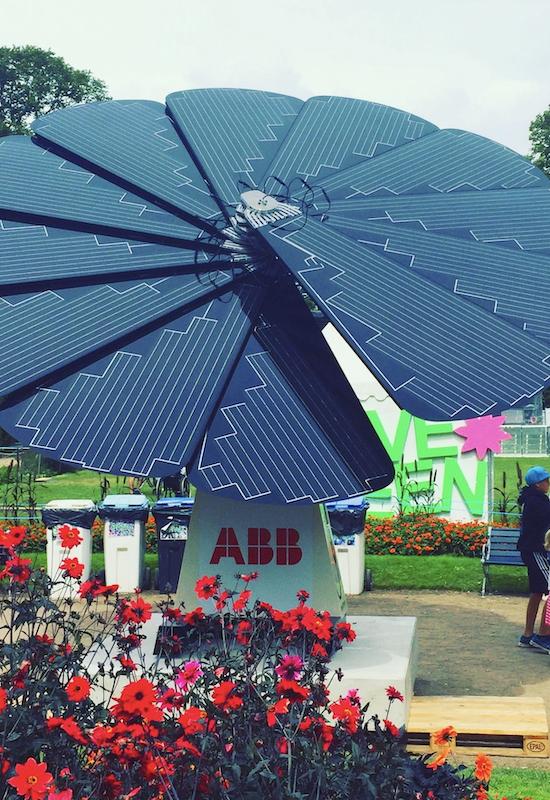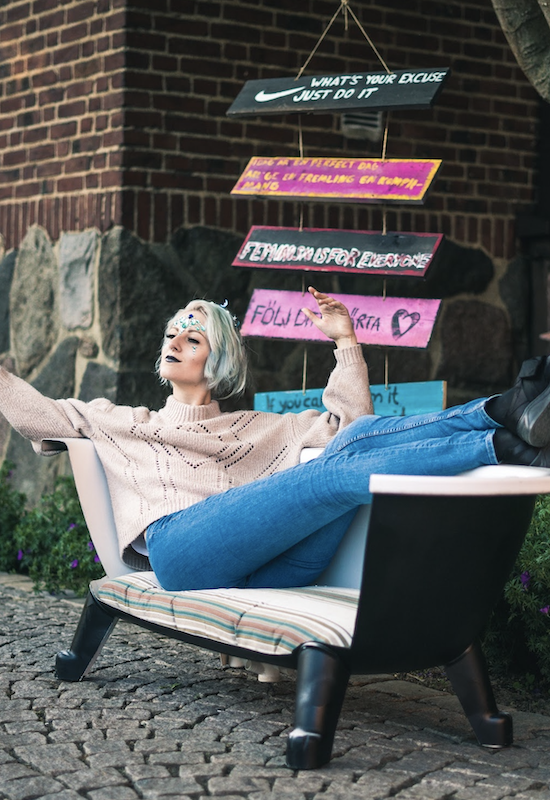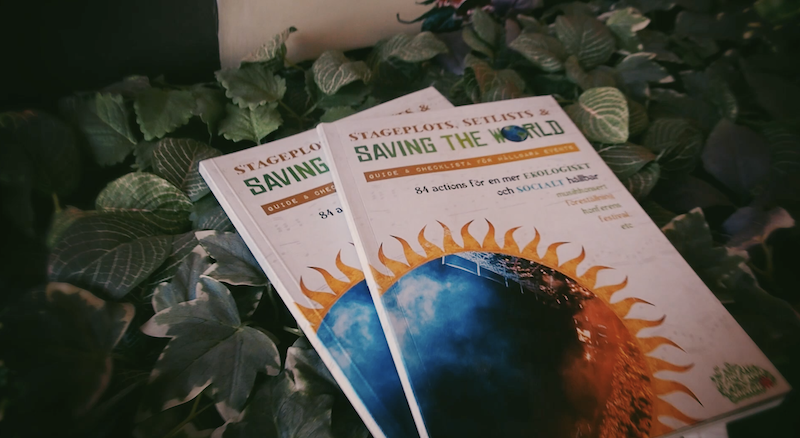 Stageplots, Setlists & Saving the World
LiveGreen's guide for sustainable events contains checklists, tools and tips in four areas
Ecological sustainability

Social sustainability

Communication and impact

Saving and making money on sustainability
EVENTS THAT ENGAGE & EDUCATE FOR SUSTAINABILITY
Events can act as a powerful tool to launch your sustainability work, engage your clients and partners or to simply inspire your team to new sustainability initiatives.
10+ years in the event industry have taught us not only to produce events in a sustainable way, but also to use its potential to inspire, impact and communicate messages about complex issues in a meaningful, engaging and effective way based on the target group.
Regardless of whether you want to arrange something local and exclusive or if you need help developing and implementing a concept for a larger conference or music festival, our team can help you!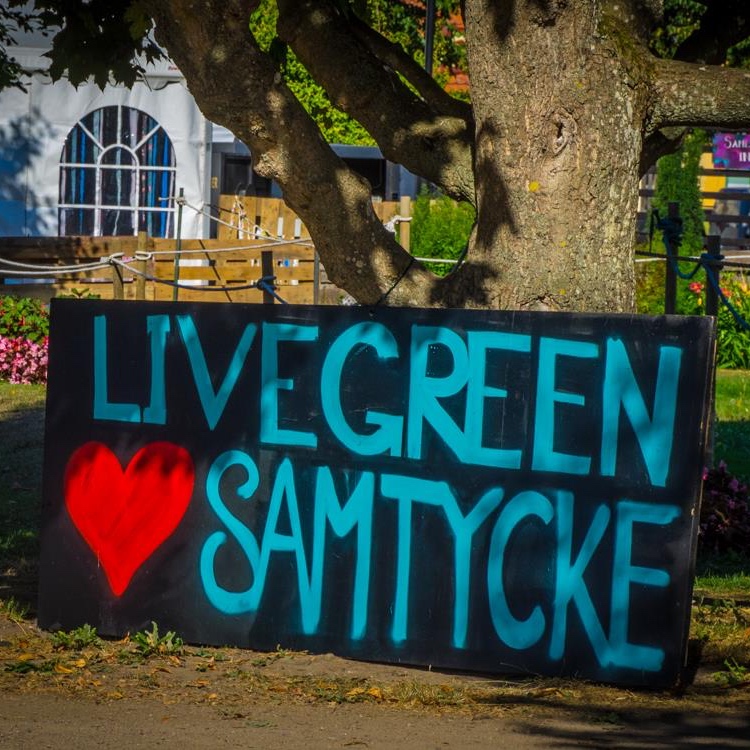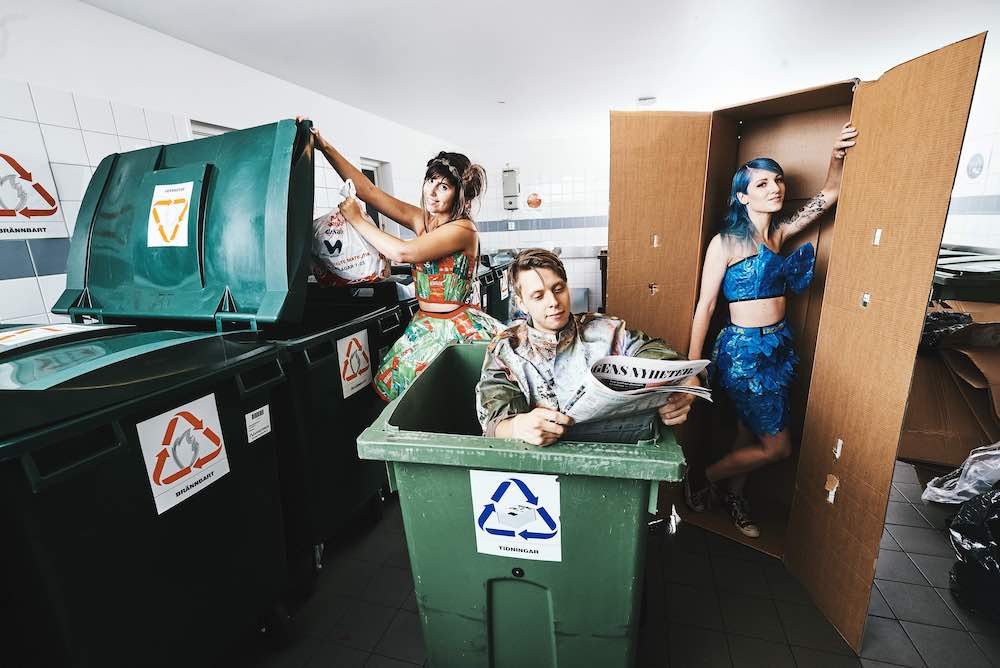 Case: Climate Live Sweden
Climate Live Sweden sprung from the global Fridays For Future movement – activists who have been doing school strikes for the climate since 2018. Together with us at LiveGreen, they organized Sweden's biggest climate concert to date on October 16, 2021.
In order to increase awardness around climate justice and mobilize people, we mixed famous artists and bands with speeches from scientists, young activists representing MAPA* and indigenous people. The concert recieved attential in press and social media all across the world.
*MAPA = Most Affected People and Areas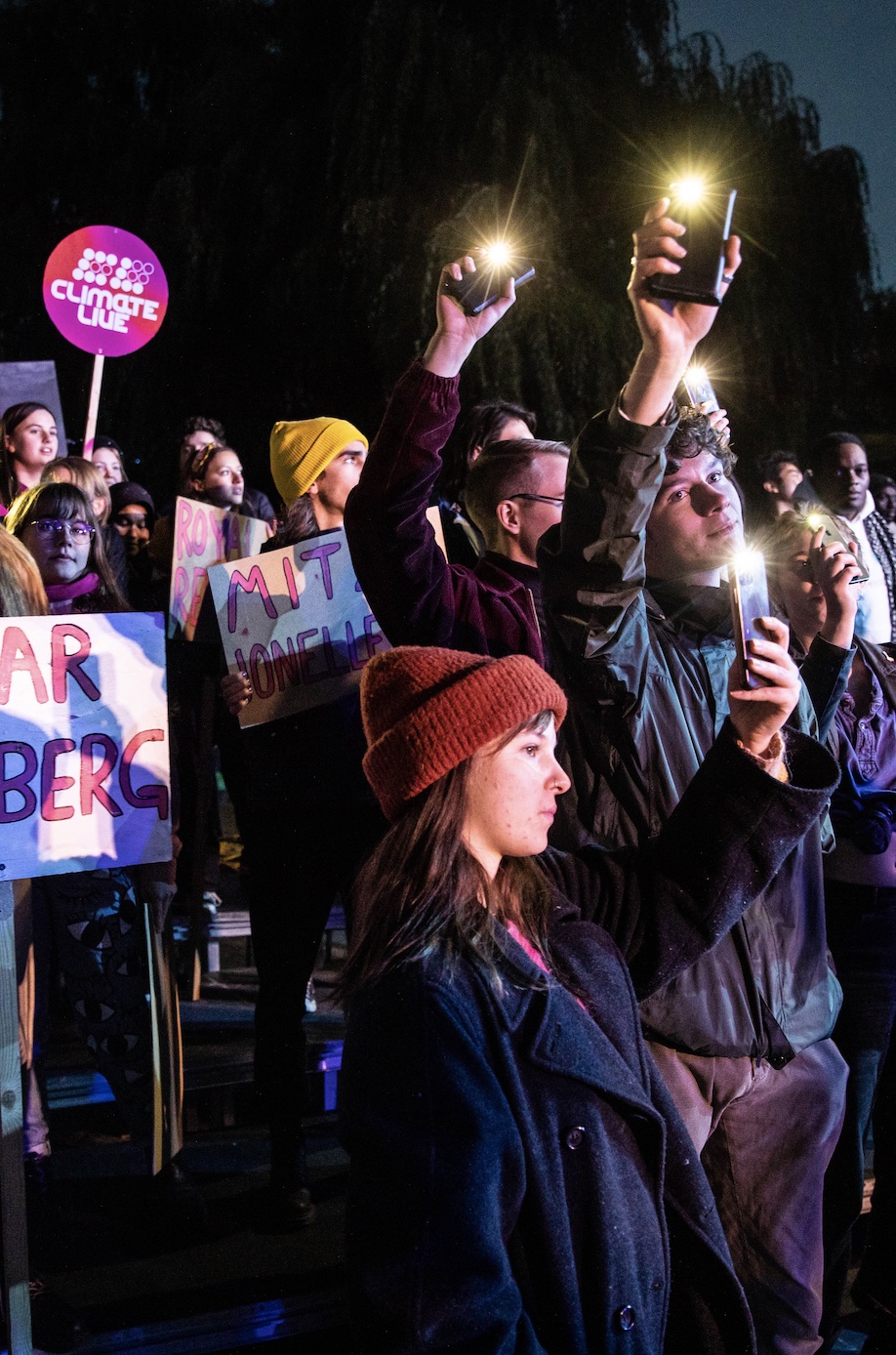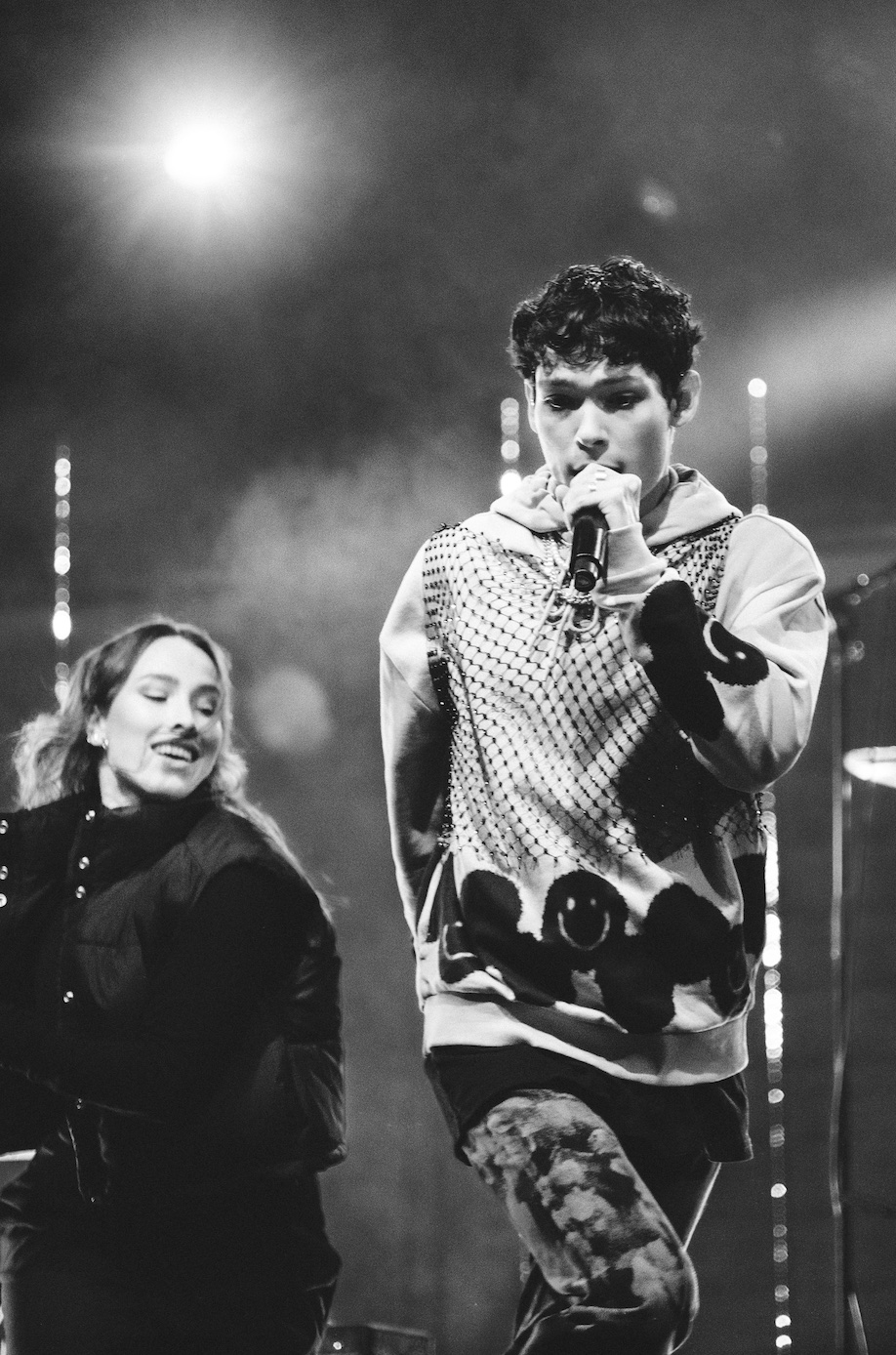 Photo: Adam KarlsJohansson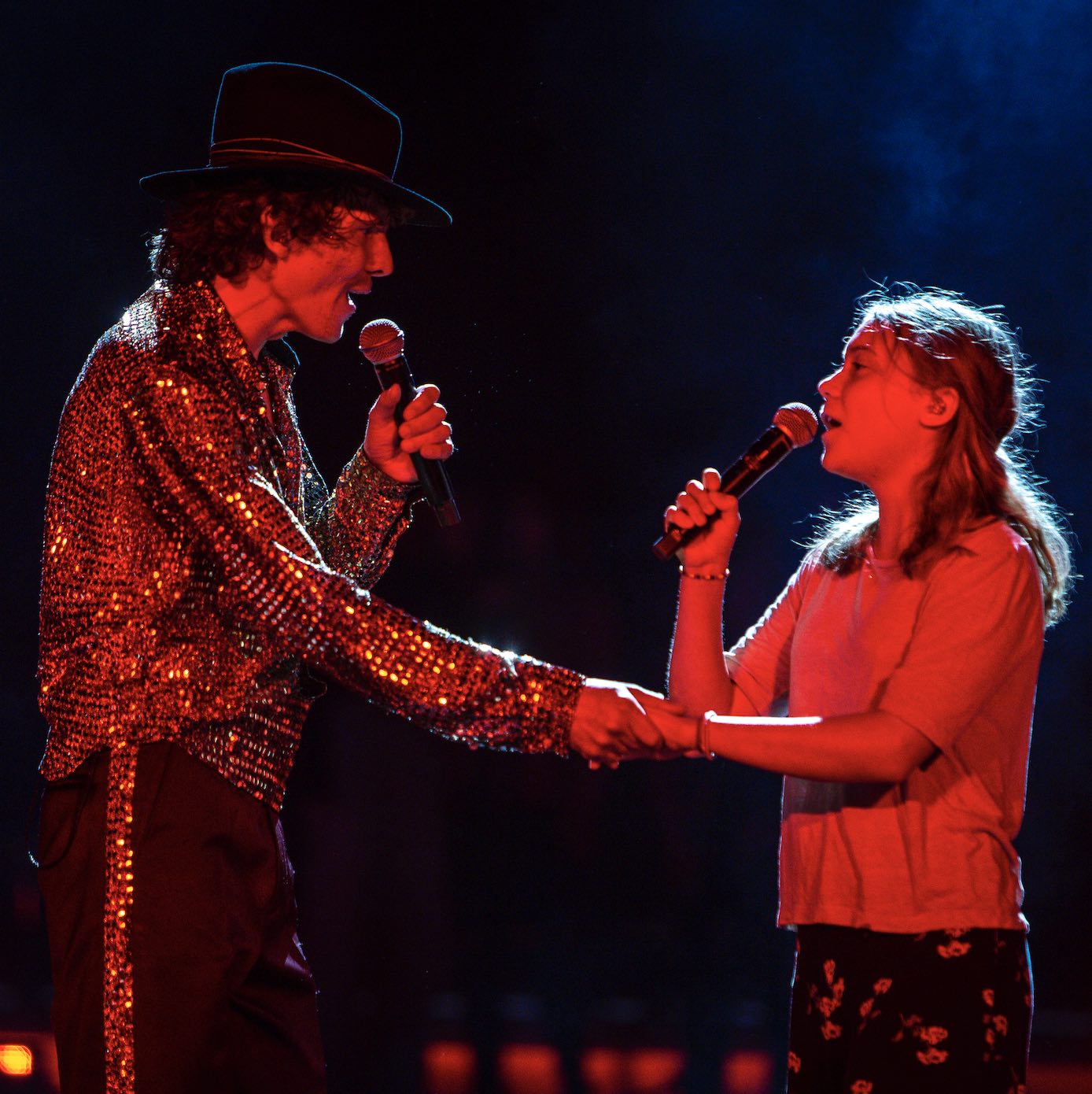 Photo: Will Rose/Greenpeace
Case: Fridays For Future x Håkan Hellström
"Dear friends, lend your ears for a moment to these young enthusiasts," Håkan Hellström calls out to his 70 000 fans.
Activists from Fridays For Future take the stage with a call to the audience – vote in the election, and show our politicians that the people want to see a change. Afterwards, Håkan and Greta Thunberg, with back-up singing climate activists, performed the song "Tillsammans i mörker" in a duet.
The takeover took place on the 26th and 27th of August 2022 at Ullevi Arena in Gothenburg, two weeks before the swedish election. It was planned by LiveGreen and Fridays For Future along with Håkan Hellström and the main organizer of the events, FKP Scorpio.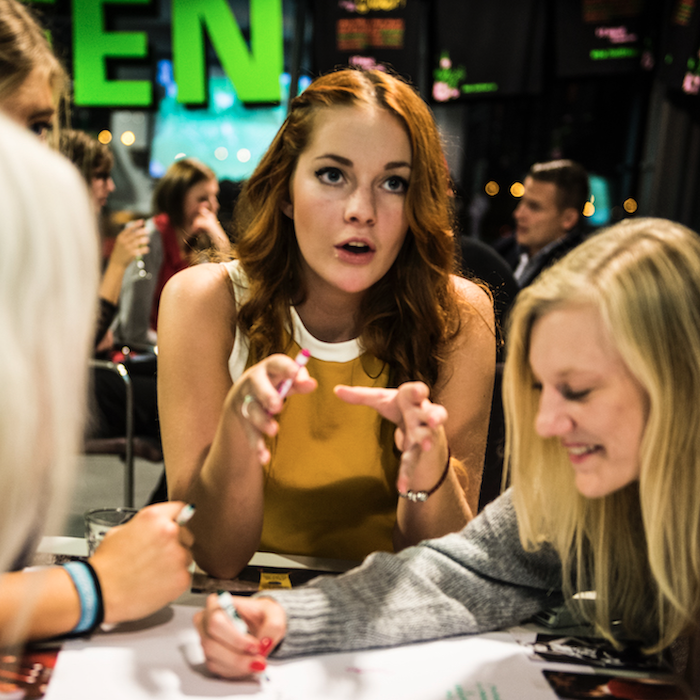 Examples of events we have carried out for clients:
Internal meetings and parties for employees with the aim of kick-starting sustainability work.

Conferences for partners with the aim to present sustainability ambitions and involve them in the work.

After work with lectures on various themes.

Tours with a focus on promoting sustainable behaviors and knowledge.
LiveGreen started 2010 as a festival to fight climate change anxiety in Karlskrona, Sweden. Since then, the festival has been organized nine times and empowered around 1,500 young organizers, artists and change agents. In 2019-2020, the festival was held in Kristianstad, a town south of Karlskrona.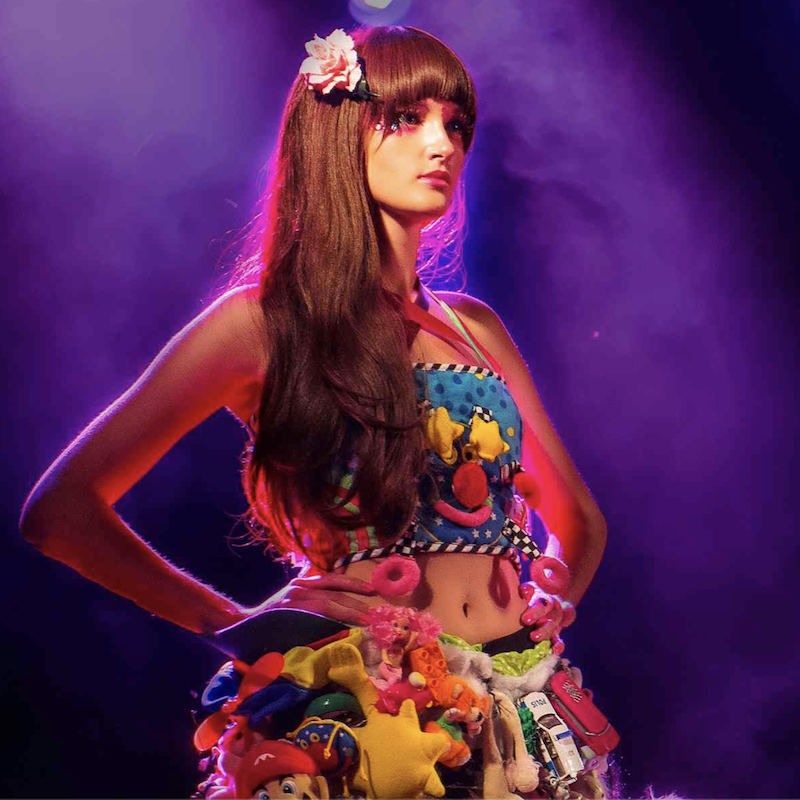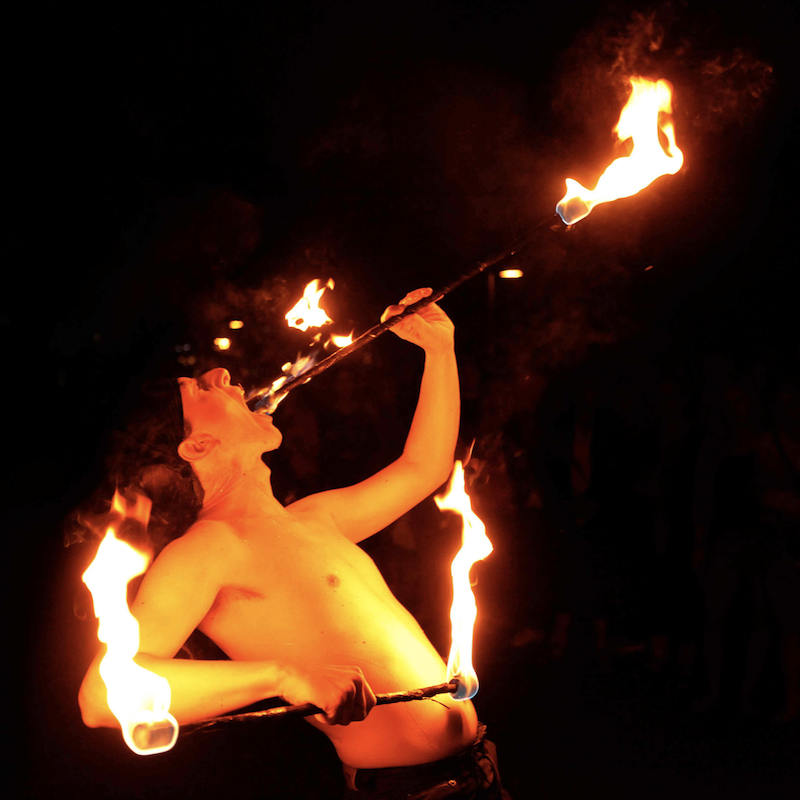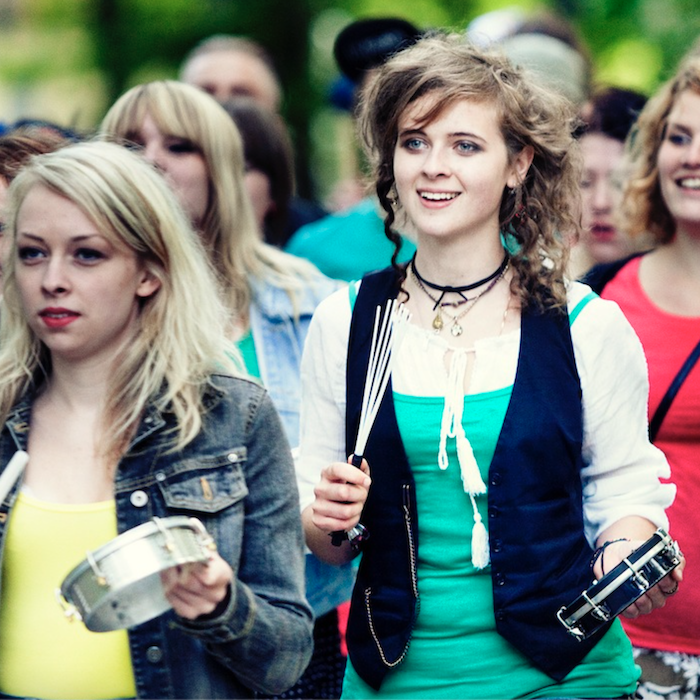 The purpose of LiveGreen Festival has been to push society towards sustainable development by:
📣 drawing attention to and communicating the issue
✊ being a strong platform for young people's power to change
💜 engaging the local community
💡 being an experimental arena for sustainable festival production
LiveGreen Festival's impact 2010-2019:
☑️ 9 music festivals
☑️ 1,500 young people engaged, of which
700 volunteers

450 artists

100+ leaders, entrepreneurs and creators
☑️ 300+ jobs
☑️ 80% young people in leadership positions
☑️ 50+ youth-driven companies and projects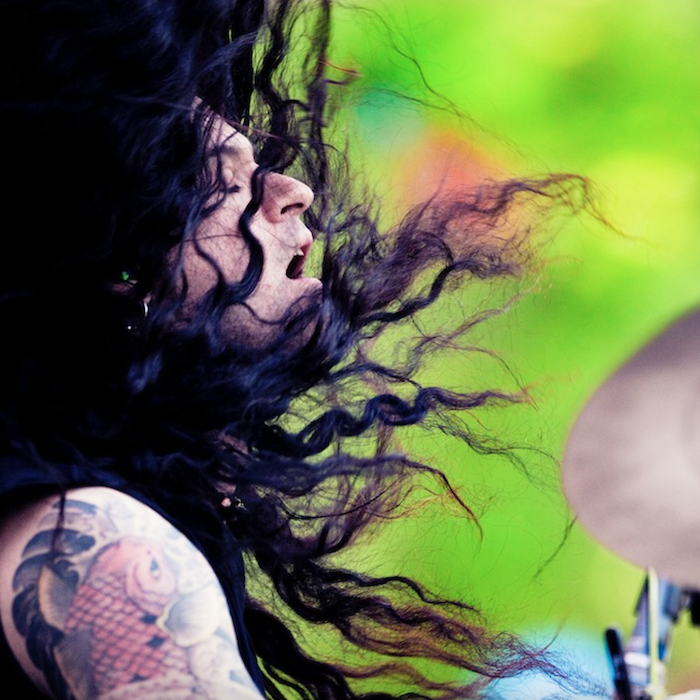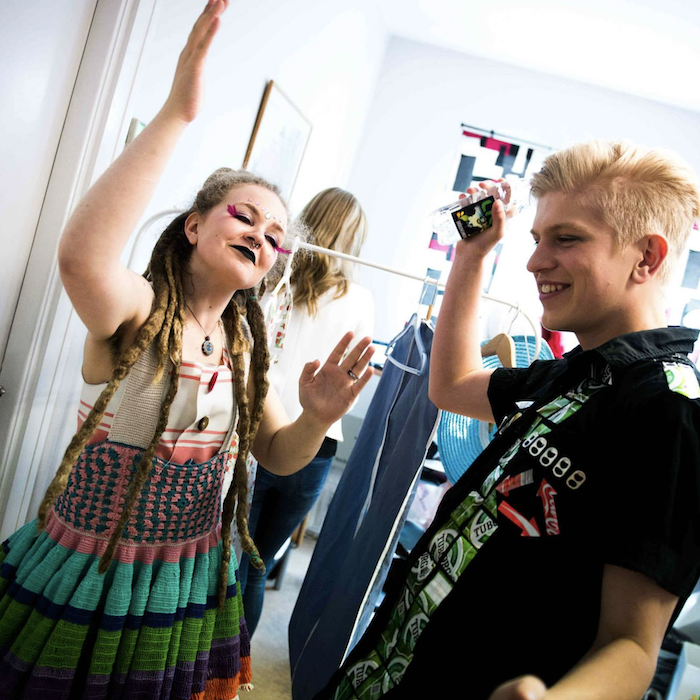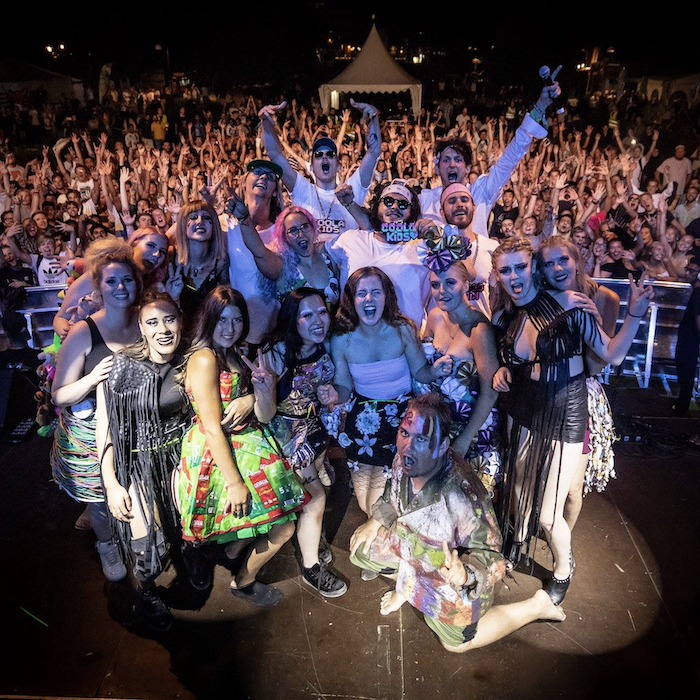 LiveGreen Pop Up is a unique concept where we take over, or become part of an existing festival or some other type of event to create sustainable, inspiring and inclusive environments.
LiveGreen Pop Up is a good way to communicate your visions and values ​​and at the same time engage visitors and partners in various sustainability challenges and actions.
Some examples of what a LiveGreen Pop Up can contain:
🏰 Meeting place: LiveGreen is on site in a tent or stand where conversations about sustainability and young people's involvement are in focus. 
♻️ Recycling Fashion Show: 10 minutes of colorful magic on stage! With recycled materials and young female enthusiasts as creators and models, Recycling Fashion Show can inspire the audience to think green. 
🎮 Green Reality VR-Game: an interactive, fun and educational VR game with sustainability in focus. Clean up the festival area and see the impact a sustainable lifestyle has!
🎨 Live art in real time, during ongoing events. 
🎧 LiveGreen DJ: Relaxing background music or high energy electronic sound? You choose!
🎤 Workshops & lectures: during ongoing events, we can hold interactive workshops or inspiring lectures on sustainability, change work and young people's social involvement.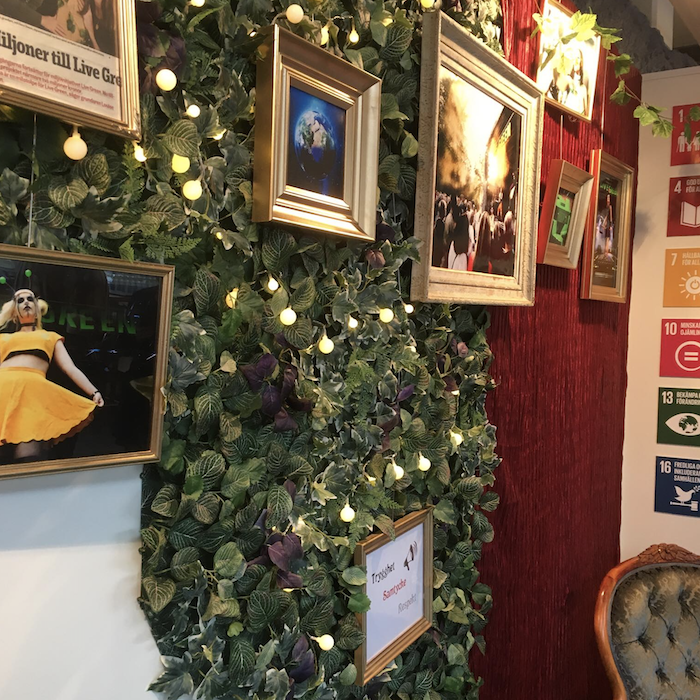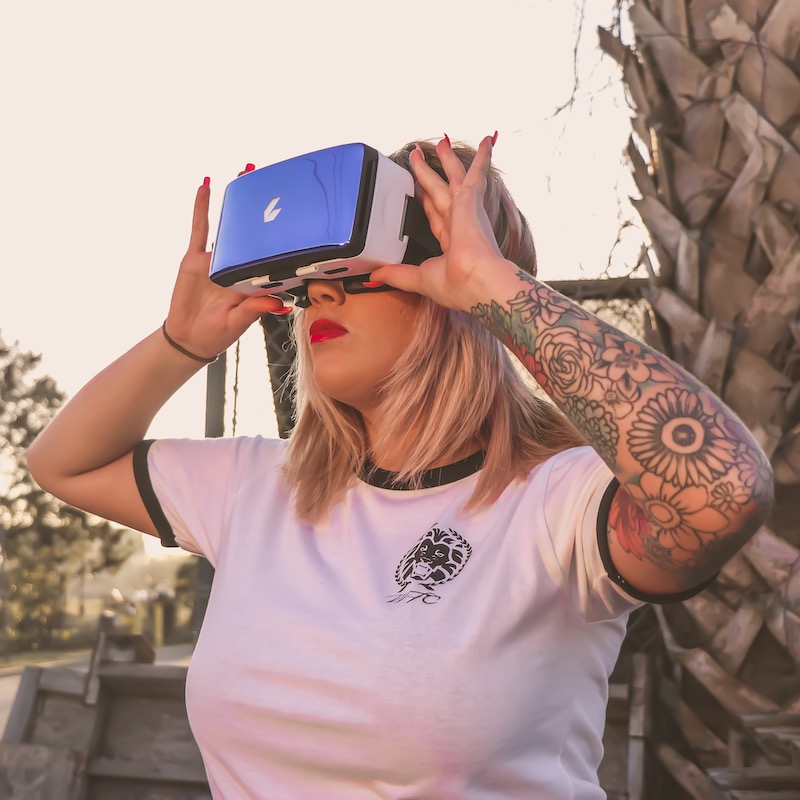 Contact us and let's discuss your needs
We get back with suggestions and ideas
You choose if and how you want to proceed