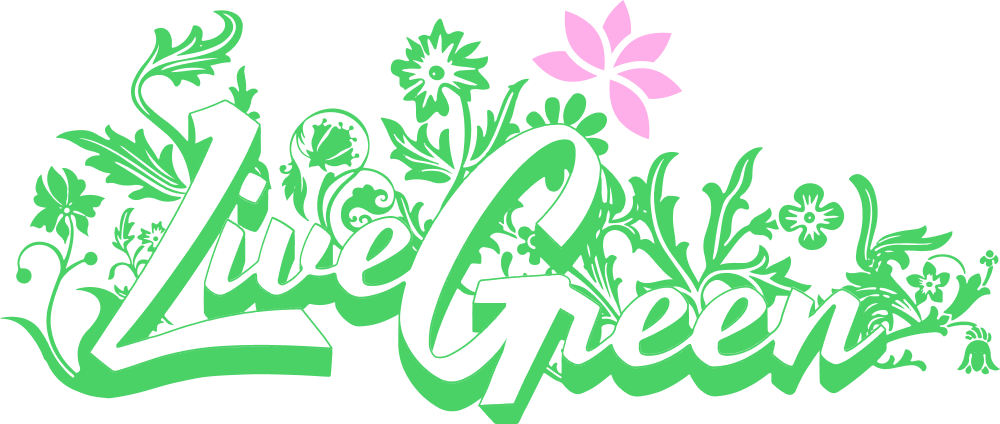 Lectures, books and trainings
Through LiveGreen Academy, we make the festival and event industry more ecologically and socially sustainable – in an educational, inspiring and strategic way. Our academy is based on scientific research from several universities and the UN's global sustainable development goals.
LiveGreen's masterclass platform
An online education in five parts created by and for the industry, with a focus on sustainable transformation.
Content:
Introduction to sustainability
Module 1. Ecological sustainability
Module 2. Social sustainability
Module 3. Communication & impact
Module 4. Innovation, economy & the future
The masterclass is hosted by more than 45 pioneers (festival leaders, artists, activists, communication professionals, innovators, experts and researchers) from nine countries.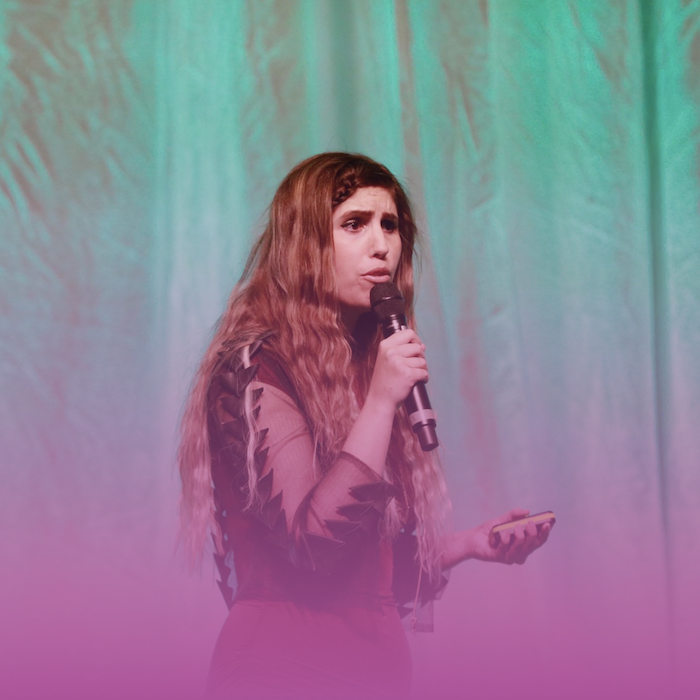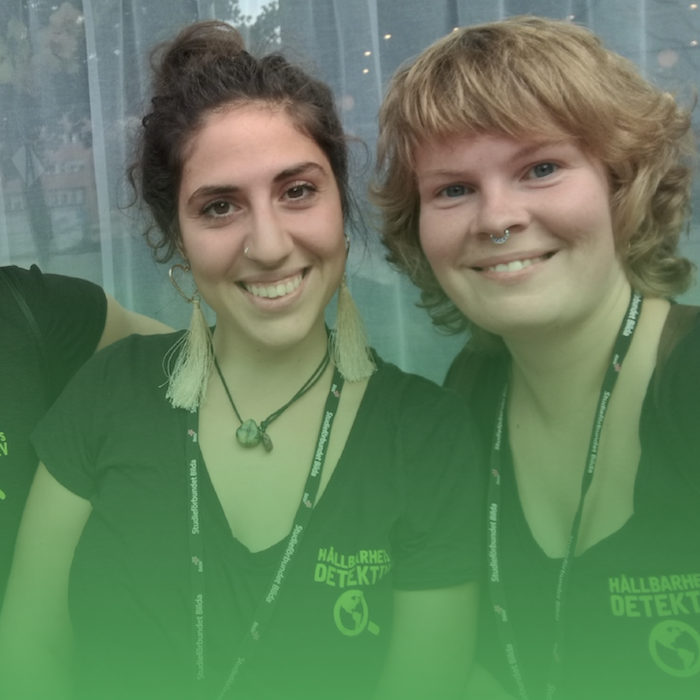 Sustainability detectives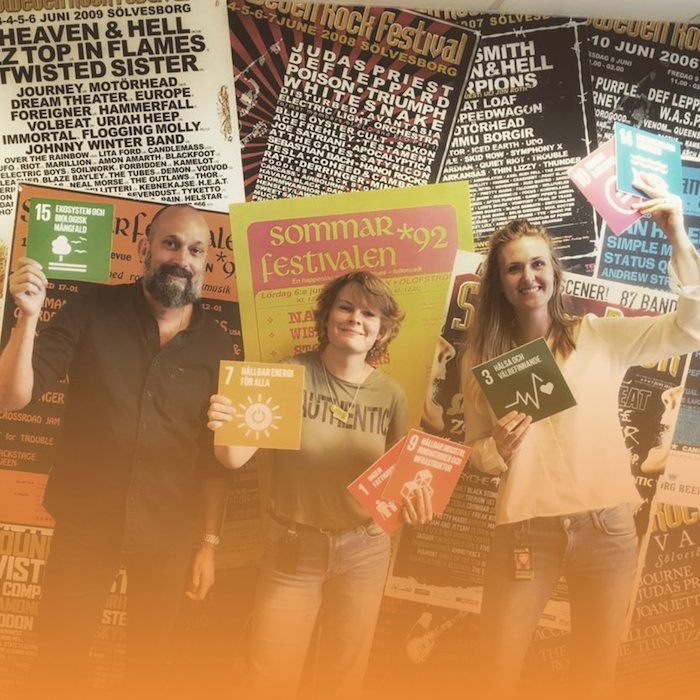 Strategic tranformation process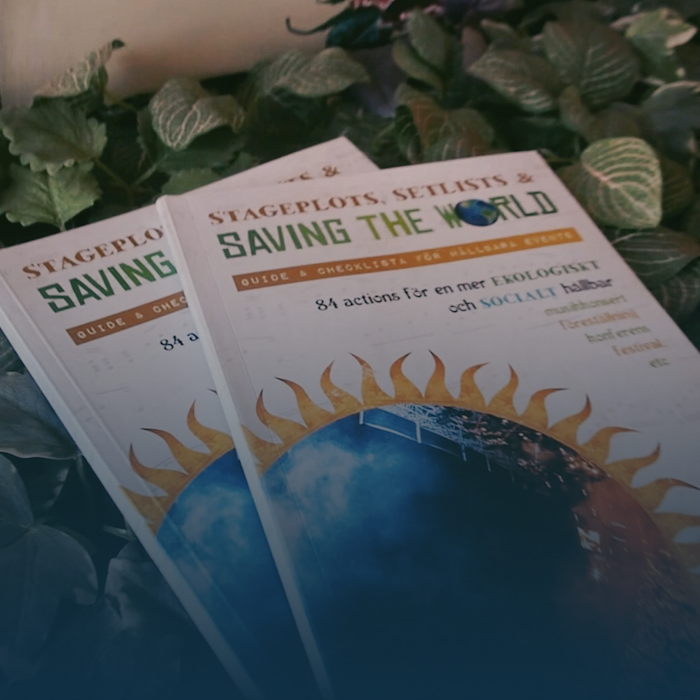 Guide for sustainable events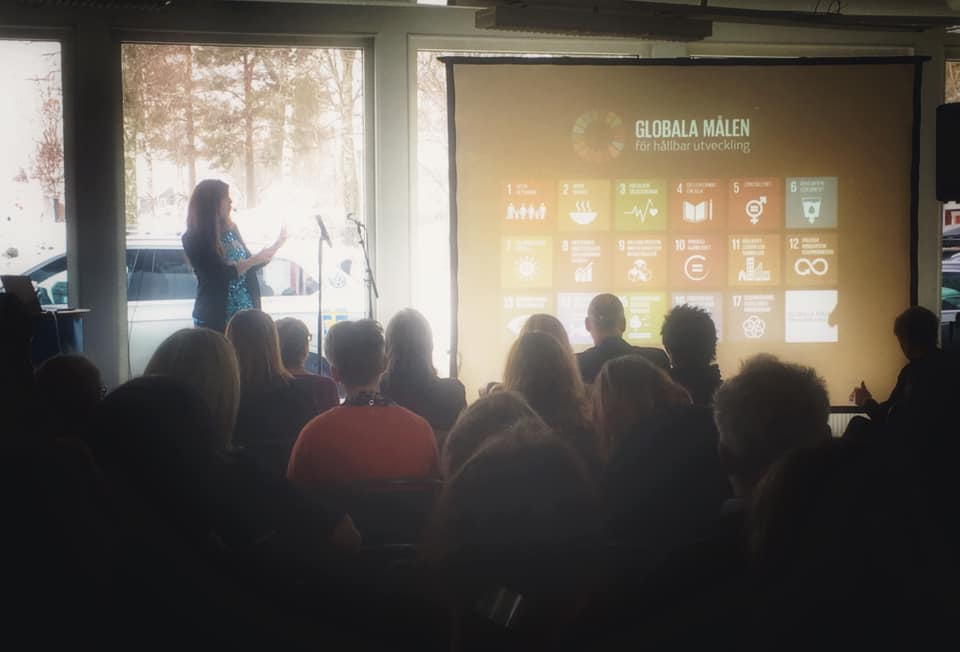 Lecture: Sustainable festivals & events
Throughout history, we humans have gathered around common passions, traditions and visions. Throughout history, culture has united and inspired us. Throughout history, festivals and events have reflected our society, but also influenced our society.
And now it is inevitable for our industry to enter the future without adapting to the sustainable transition,
In this lecture we go through the basics of sustainable event production, communication and leadership.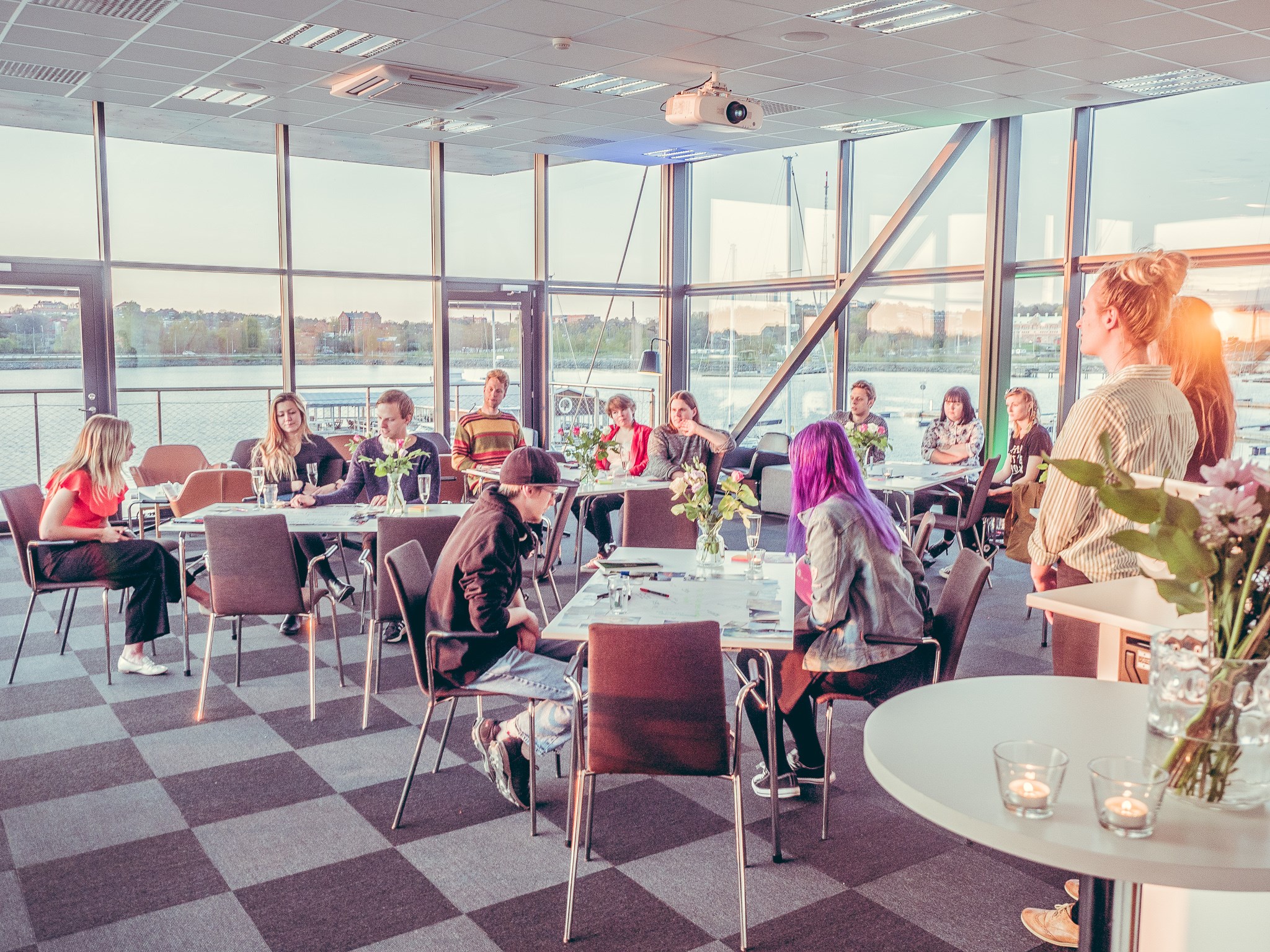 Workshop: Sustainable festivals & events
An interactive workshop with group discussions, cases and exercises that can be combined with our lecture.
Place: online or on-site
Time: 1 h – 6 h
Number of participants: 10 – 100
Target group: Professionals in the culture and live events industry.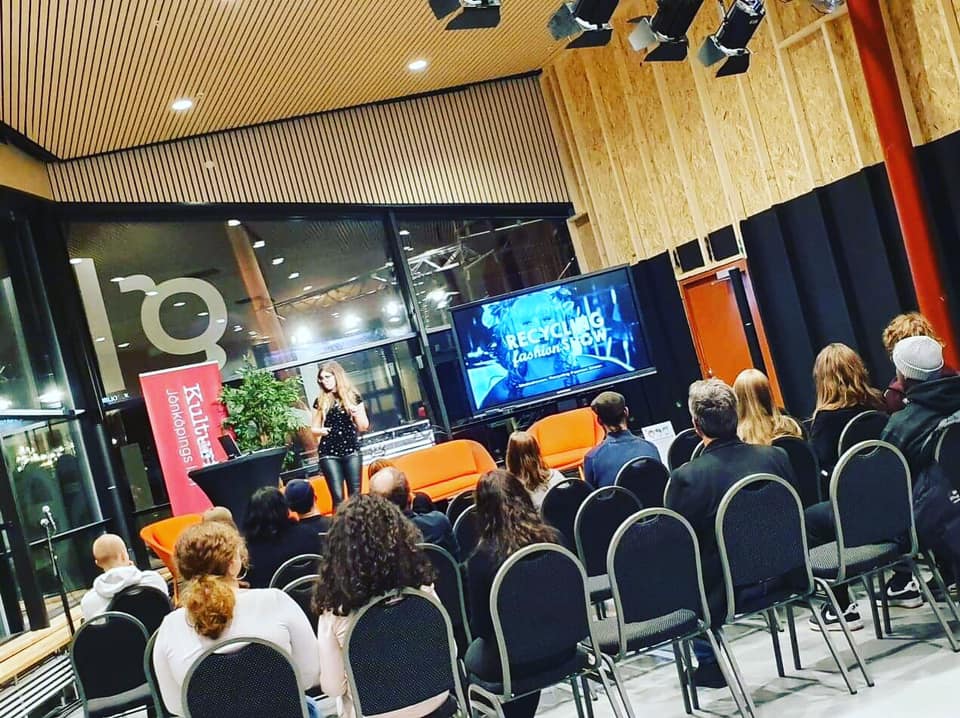 Lecture: From frustration to innovation
Innovation is not born from comfort and security. Innovation is born out of frustration. We tell the story behind our entrepreneurship – from climate crisis to global pandemic – share methods and processes for challenge-driven change and highlight inspiring examples from the outside world.
SUSTAINABILITY DETECTIVES
LiveGreen's sustainability detectives are a network of festival-passionate change agents who take on different events to dive deep into challenges, ideas and solutions, while at the same time engaging the audience in sustainability work.
Our sustainability detectives analyse the festival based on three different aspects:
🌿 Ecological sustainability
💜 Social sustainability
📣 Communication and impact
Interviews with crew

Interviews with partners

Research and insight work

Trend scouting

Interviews with visitors

Field work on site
Our work is documented through audio recordings, texts, photos and films.
The results are compiled in a report and followed up by workshops, training and strategy.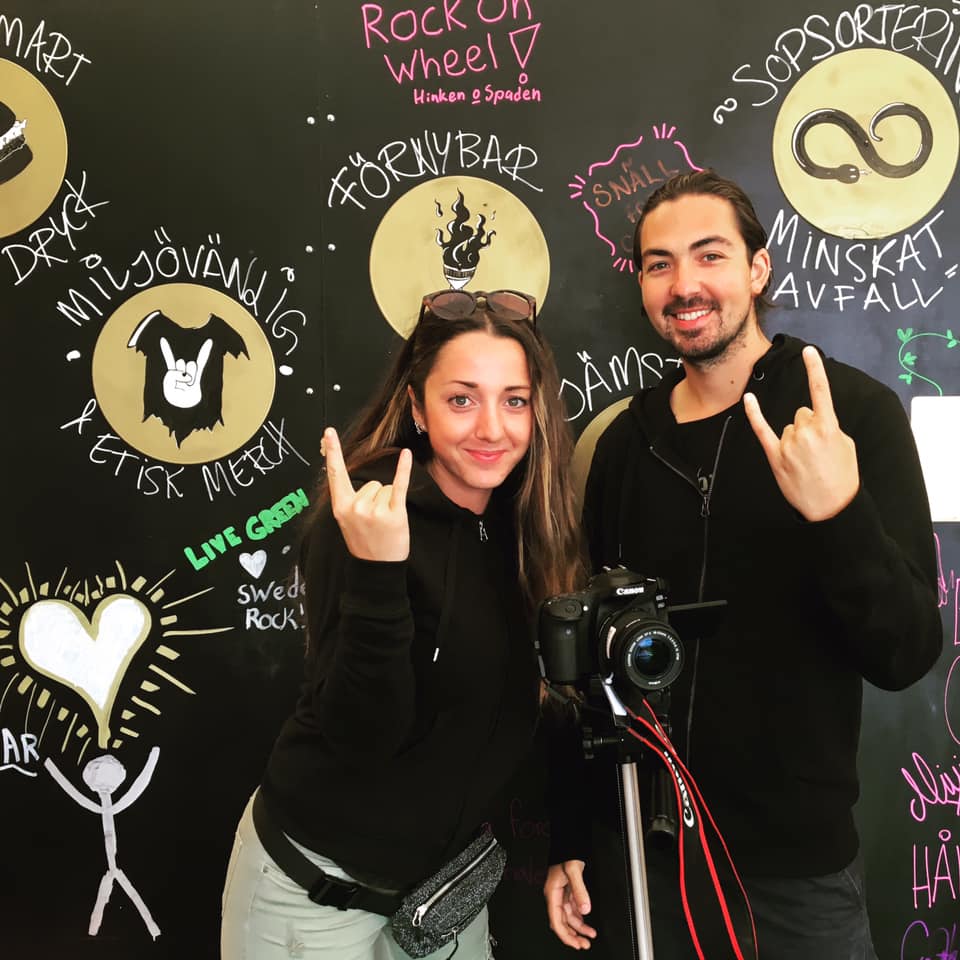 STRATEGIC TRANSFORMATION PROCESS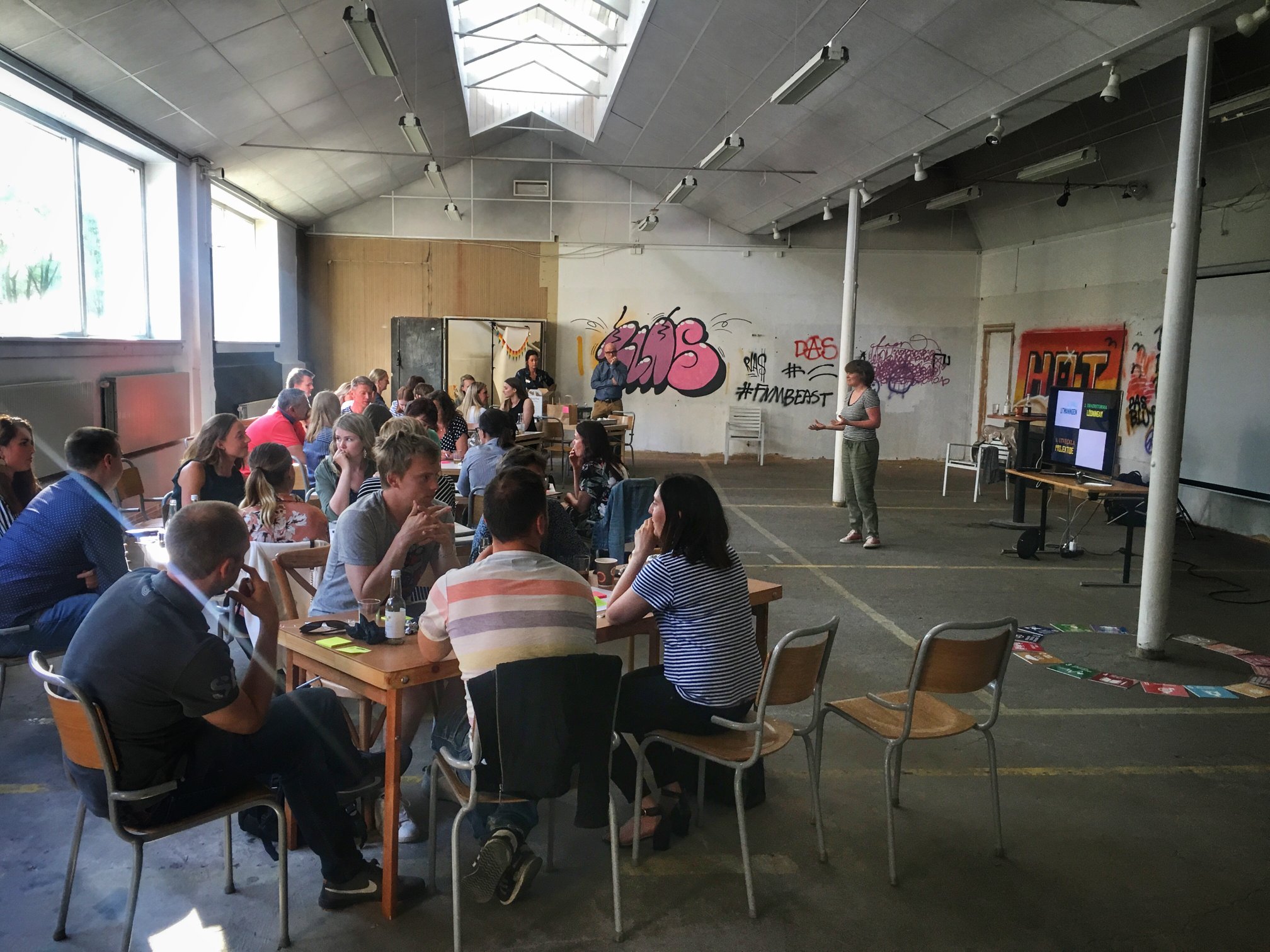 The goal of the process is to build a long-term sustainable tranformation strategy for the event and the organization. The team is led through an interactive process of training, workshops and organizational development based on scientific methods.
First and foremost, we set the vision for the organization and its sustainability work.
We analyze the current situation. Where are we today? What are our biggest challenges and opportunities?
In this step, we invite both team members and stakeholders to brainstorm ideas that lead us towards the vision.
The last step involves identifying the most important actions and creating a strategy.
Case: Sweden Rock Festival
2017, Sweden Rock (the biggest rock festival in Scandinavia) decided to start working strategically to implement and develop its sustainability work. Together with LiveGreen, they then started the project Hållbar Hårdrock (Sustainable Hardrock), which included a sustainable strategy, several workshops, sustainability detectives, a pop-up at the festival and a digital sustainability report, all led by LiveGreen. 
"LiveGreen has been a very good and important support for us in our sustainability work. Through their professional way of guiding us through the entire process, we have both made progress and gained a positive attitude change in the team. Today, the commitment to sustainability issues is great and we look forward to taking the next step in the work."
– Sofia Lindqvist Lacinai, vice president and marketing manager for Sweden Rock Festival AB.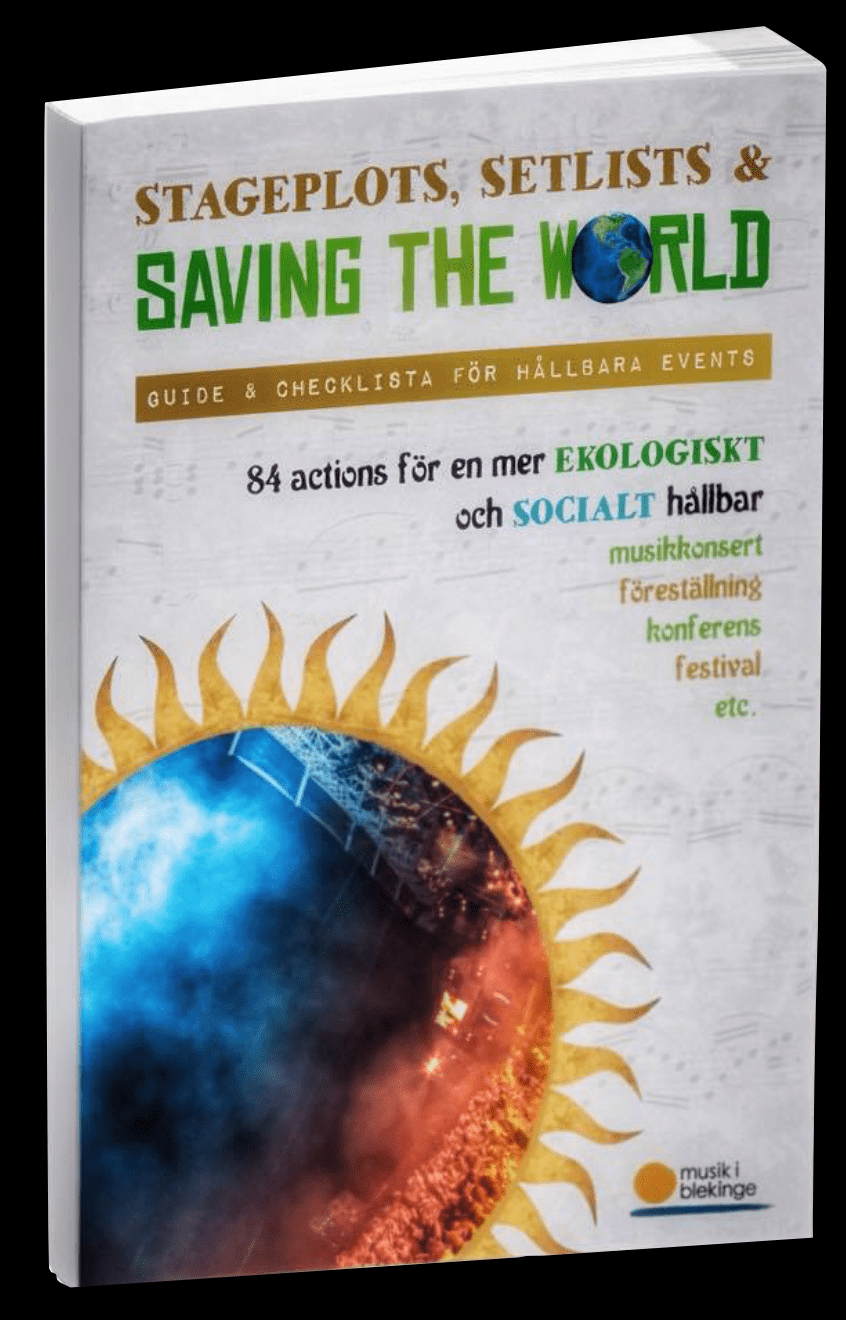 Festivals and events bring many sustainability challenges: we build temporary cities where people gather to consume, experience and enjoy a life outside of everyday life.
At the same time, there are enormous opportunities for organizers to take responsibility and influence society! Music and the performing arts are a powerful tool when it comes to conveying knowledge, uniting and inspiring people and raising good role models and ideas. We have the opportunity to show the way towards a sustainable future and at the same time reduce our own climate impact.
In this book, we go through areas that affect the entire event chain, from energy, transport and waste to gender equality, accessibility and health. We break the myth that sustainability is complicated and costly, share tools to create and measure your environmental impact and give tips on how organizers can earn both time and cash on a sustainable event production.
Stageplots, Setlists & Saving the World goes through:
💡 Energy
♻️ Waste & recycling
🛒 Production & consumption
🚃 Transportation & travels
🍔 Food & Drink
📰 Advertisement & print
👮🏽‍♀️ Safety
❤️ Health
⚖️ Equality & norm criticism
✊ Influence & democracy
🏳️‍🌈 Integration & diversity
♿ Accessibility
📣 Communication
👁️‍🗨️ Design och visualization
💥 Impact
💰 Economical sustainability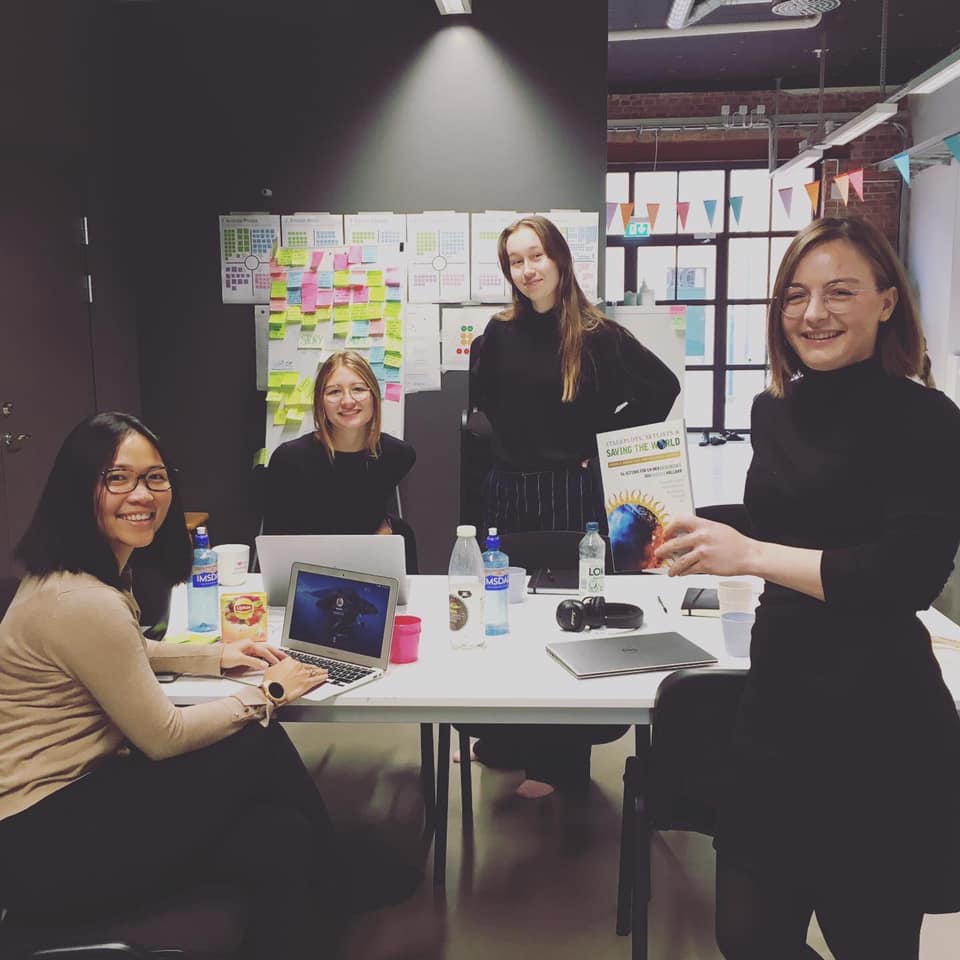 Contact us and let's discuss your needs
We get back with suggestions and ideas
You choose if and how you want to proceed